YOUFA GROUP APPEARED IN 2021 (24TH) INTERNATIONAL GAS AND HEATING CHINA EXHIBITION AND WON PRAISE FROM MANY PARTIES
Share
Issue Time

Nov 9,2021
Summary
YOUFA GROUP APPEARED IN 2021 (24TH) INTERNATIONAL GAS AND HEATING CHINA EXHIBITION AND WON PRAISE FROM MANY PARTIES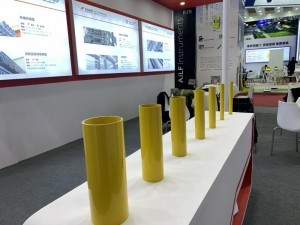 From October 27th to 29th, the 2021 (24th) China International Gas and Heating Technology and Equipment Exhibition was grandly held in Hangzhou International Expo Center. This event is sponsored by the China City Gas Association. "smart, new and refined" gas & heating technology and equipment industry chain manufacturer, upstream and downstream raw material factory, supporting equipment companies, and supply chain service solutions providers, all around the world gathered together to discuss the frontier dynamics of industry development, new directions and new models of industry development.
The gas and heating fields are one of the most widely used areas of steel pipe products. As a 10-million-ton steel pipe manufacturing enterprise in China and a Top 500 enterprise in China, Youfa Group was invited to attend this exhibition. In front of the booth of Youfa Group, the unique booth design and rich and diverse steel pipe products attracted many exhibitors and visiting companies to stop and enjoy the exchange. For Youfa Group's excellent product quality, strong innovation capabilities, and one-stop supply chain service system, exhibitors have spoken highly of it, and some companies have reached preliminary cooperation intentions on site.
To prepare for carbon neutrality and meet the peak of carbon, China has initially established a clean, low-carbon, environmentally friendly, safe and efficient energy system, and the construction of urban gas and heating systems is an important part of the transformation of our country's energy structure. As an upstream enterprise in the industrial chain, Youfa Group will keep in mind the environmental protection thought of General Secretary Xi Jinping, "Clean water and green mountains are mountains of gold and silver", and continue to increase technological innovation to promote the energy-saving, high-efficiency, safety and wisdom of gas and heating technology and equipment. Development contributes one's own strength.