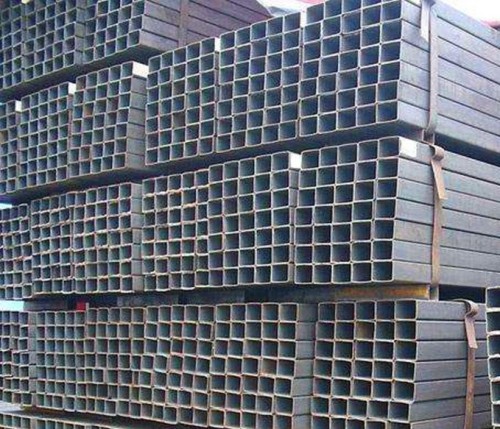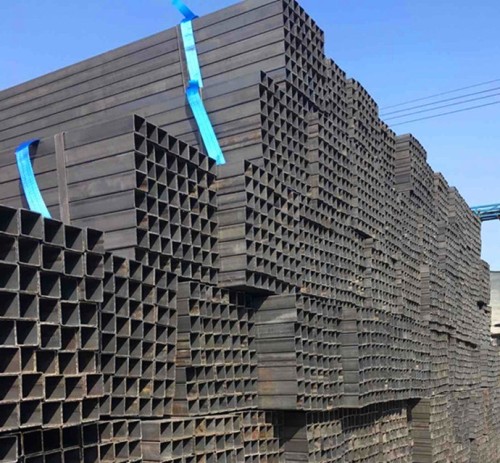 S355jr S235jr Carbon Steel Square Tubing for Steel Structure
Description
Made in China ASTM A500 Black Finish Ms Square Steel Tube
Material
Q195,Q215,Q235,Q345
A36
SS400
STKR400
ST37-2, ST52-3
S235JR, S275JR, S355J2, S355J2H
ASTM A500 Gr.A, Gr.B, Gr.C
Standards
ASTM A500 BSEN10219 GB/T3094 JIS G3466 BS EN10210 GB/T6728 BS1387
Technique
Welded,ERW Cold Rolled,Hot Rolled
Surface

Bared, Galvanized, Oiled,Or Other Anti-corrosive Treatment.
We can produce other specifications according to customers requirements.

Usage/Application
tructural Steel tube (tubing) can be used for a wide variety of mechanical applications. It may be used either statically or dynamically. I's close tolerances, good finish, and dense structure make it ideal for parts such as structural support and parts, frames, racks, trailer beds and trailer components, structural components and supports for buildings, bridges, and highways, conveyors, machine parts, guides, and supports,safety and deck rails, sign posts, athletic equipment, ornamental usages and a wide range of applications in industrial, construction, automotive, appliance, furniture and agricultural industries.
Delivery details

1~30 days after received the deposit.
1. Containers
2. Bulk Vessel
Normal dimension of steel pipe
Black Square Steel Pipe
(Square Hollow Section)SHS
(Rectangular Hollow Section)RHS
(Out dia.)mm
(Wall thickness)mm
(Out dia.)mm
(Wall thickness)mm
15*15
0.8-2.5
20*30
0.8-2.75
20*20
0.8-2.75
20*40
0.8-2.75
25*25
0.8-2.75
30*40
0.8-3.0
30*30
0.8-3.0
25*50
0.8-3.0
38*38
0.8-4.0
30*50
0.8-4.0
40*40
0.8-4.0
30*60
0.8-4.0
50*50
0.8-5.0
40*60
0.8-5.0
60*60
0.8-5.0
40*80
0.8-5.0
70*70
1.3-5.0
50*70
0.8-5.0
80*80
1.5-5.0
60*80
1.3-5.0
100*100
1.5-12.0
50*100
1.3-6.0
120*120
1.6-12.0
60*100
1.3-6.0
130*130
2.0-12.0
60*120
1.6-6.0
140*140
2.0-12.0
80*100
1.6-6.0
150*150
2.0-12.0
80*120
1.6-12.0
160*160
2.0-12.0
80*140
2.0-12.0
180*180
2.0-12.0
80*160
2.0-12.0
200*200
2.0-12.0
100*150
2.0-12.0
250*250
3.5-12.0
100*200
2.0-12.0
300*300
3.5-12.0
150*250
3.0-12.0
350*350
4.5-15.75
100*300
3.0-12.0
400*400
4.5-18.0
200*300
3.0-12.0
200*400
3.0-12.0
250*350
4.5-15.75
250*450
4.5-15.75
300*400
4.5-15.75
350*400
4.5-18.0
300*500
4.5-18.0
About our quality and advantage: Steel Square Tubing
1. No cracks and internal defects
2. Straightness
3. Without burrs or drops
4. Without surface scale
5. Smooth surface, no scratches
6. If welded: Welding line is good and tidy, no virtual welding; If seamless, no welding seam
7. The corner of square/rectangular tube is a little bit oval
DETAILS
1)Product Name: square steel tube
2)Place of Origin: Tianjin China(Mainland)
3)Classification: hot-rolled square steel tube
4)Thickness: 1.2mm-12mm
5)Specifications: 15*15*0.5mm-500*500*20mm
6)Certification:ISO9001:2000, CE Certificate EN10219
7)Application:Widely used in water supply, construction support, mechanical tube, etc.
8)Export: Europe, North America, the Middle East, Africa, Asia and other countries and regions, well received by consumers!
9)Supply capacity: 20000Ton/Month

10)General Packaging:Fellow as clients' requirement
he Certification: YOUFA steel pipe group
ISO,CE,EN10219,Etc.
Why choose us ?
1.ISO system.
2.Price:Reasonable.
3.TUV, API, BV audited company.
4.Experience:20 years focus on quality.
5.Strength:The company that can produce 10 million tons welded pipe exclusively in the world.More than 12,600,000 tons and 190,000 tons (Annual production and export volume)
6.Quality:Reliable and World certified.We have two national CNAS certified laboratories, and cooperated with many big steel plate factories and retesting of raw materials.
7.Delivery:Own factory in TianJin!We are near Tianjin port, also have own transport fleet, have the most convenient transport and prompt delivery.
8.Shipment of goods:More than 78 countries worldwide until now.
9.Service:Friendly and Responsible, no matter before or after cooperation.
10.Choose Youfa is equal to Choose Top Guarantee!
Tianjin Youfa Steel Pipe Group, the biggest steel pipe manafacturer in China.
We have produced over 100 Million tons steel pipes in 2016, Owning 59 ERW steel pipe production lines, 34 hot-dipped galvanized steel pipe production lines. 15 Square / Rectangular steel pipe production lines. 9 SSAW steel pipe production lines, 5 seamless steel pipe production lines, 8 steel-plastic complex steel pipe production lines, 1 national accredited laboratory, and 1 Tianjin government accredited business technology center.
Our feature items cover all kinds of steel pipes:
1. ERW Steel pipe, OD10-OD610, thickness: 0.3-20mm;
2. Hot dipped galvanized steel pipe, OD21.3-OD610, thickness: 1.0-20mm;
3. Square steel pipe, 10*10 - 400*400, thickness: 0.3-18mm;
4. Rectangular steel pipe, 6*10-300*500, thickness:0.3-18 mm;
5. Seamless steel pipe, OD13.7-OD610.0, thickness 2.24-30.96 mm;
6. Spiral steel pipe, OD219-OD3048, thickness 5.4-25.4mm.
7. LSAW steel pipe, OD457-1422, Thickness 9.53-46mm.
If you have any project or plan, I could give you some professional advise and best quotation. My contact information as below:
Ms Betty
Mob:+86-13920998240
"Honest, Loyal, Trust and Respect" is our business criterion.We are looking forward to supplying the best products and services to all our esteemed customers.
The win-win game between company and workers, company and clients is our running target.We hope we can do distribution to the welfare of the whole society after the success of business.