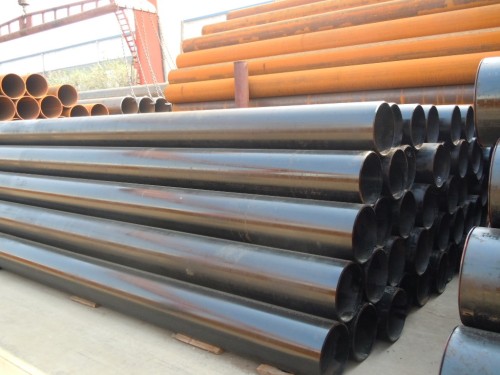 Youfa Brand Best Price Round Steel Pipe
Description
Youfa brand best price round Steel Pipe
Typehot dipped galvanized, pre-galvanized, electric galvanized
Out diameter: 21.3mm-610mm, 1/2"-24"
Wall Thickness:1.8mm-22mm, SCH 5S, SCH 10S, SCH10, SCH20, SCH30, SCH40S, STD, SCH40, SCH60, SCH80S, XS, SCH80 etc.
Length:1m-12m
Standard:ASTM A53, ASTM A500, ASTM A795, BS1387, BS1139, EN10255, EN10219, EN10217, EN39, DIN2440/2444, JISG 3444, JISG3454 etc.
Quality grade:First class, prime, newly produced, secondary, stock etc.
Material/steel grade:Gr. A, Gr. B, S235GT, S195T, ST33-2, St33, St37, St42, St34-2, St37-2, St42-2, St52-3, P195, P235, P265, S235JRH, S275J0H, S275J2H, S355J0H, S355J2H, S355K2H, S275NH, S275NLH, S355NH, S355NLH, S460NH, S460NLH, S275MH, S275MLH, S355MH, S355MLH, S420MH, S420MLH, S460MH, S460MLH, TW. O, TS. O, STK290, STK400, STK490, STK500, STK540, STPG370, STPG410 etc.
End: Plain end, beveled, cut square, grooved, threaded and coupling, etc.
Finish: GI, zinc coating, galvanized
Packing: Small sizes packed by steel strips into bundles, big sizes in loose pieces; Can be packed as customers' special requirements
Applicationl :screwed and socketed steel tubes and tubulars and for plain end steel tubes suitable for welding or for screwing to BS21 pipe threads
L loose steel tubes, scaffolds
L used for the conveyance of fluids as well as for other applications, applies to pipe piles in which the steel cylinder acts as a permanent load-carrying member, or as a shell to form cast-in-place concrete piles
L for welded, riveted, or bolted construction of bridges and buildings, and for general structural purposes
L suitable for nominal pressure 25 for liquids and nominal pressure 10 for air and non-hazardous gases
L pressure purposes
L applies to structural hollow sections
L general structure purpose and pressure service etc
Main Products
Size
Wall Thickness
Production Line
Producing Capacity
ERW steel pipe
1/2" -- 8"
1.5mm--10.0mm
13
1,000,000 tons per yesr
Hot-dipped galvanized
steel pipe
1/2"-8"
1.5mm--10.0mm
18
1,500,000 tons per year
Oil casing pipe,
SSAW steel pipe
219mm-2020mm
5.0mm--28mm
5
150,000 tons per year
Square/rectangular
steel pipe
20x20--400x400mm,
20x40--400x600mm
1.3mm--20mm
10
800,000 tons per year
Hot-dip galvanized
square/rectangular steel pipe
20x20--200x200mm,
20x40--250x150mm
1.5mm--7.5mm
3
250,000 tons per year
Steel-plastic complex
steel pipe
1/2"--12"
1.5mm--10.0mm
9
100,000 tons per year
Company Group Information
TIANJIN YOUFA GROUP located in Daqiuzhuang Industrial park ,Tianjin city China .Youfa Group is the strongest welded steel pipe manufacturing group, and YOUFA brand is the No.1 brand in the same industry of China.
Our products are sold to all over the country and exported to more than 50 countries such as the EU,the United States,Australia,Southest,Asia,the Middle East,etc.
We shall a good -will of credit quality and prompt delivery and hold the belief of "quality for improvement ,credit for developments and customer first".So that can offer clients advanced products and satisfied service.
We sincerely would like to set up business relationship with clients from all over the world in long term business. We view credibility as life.