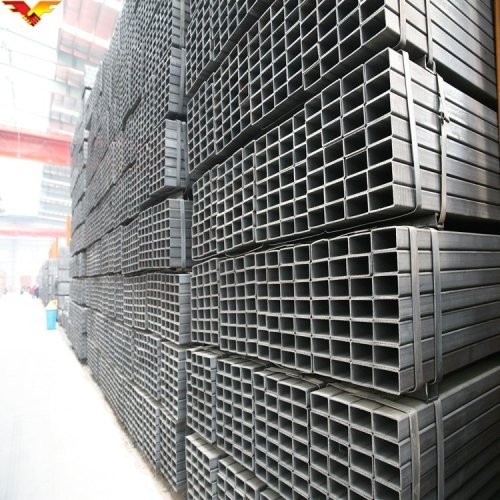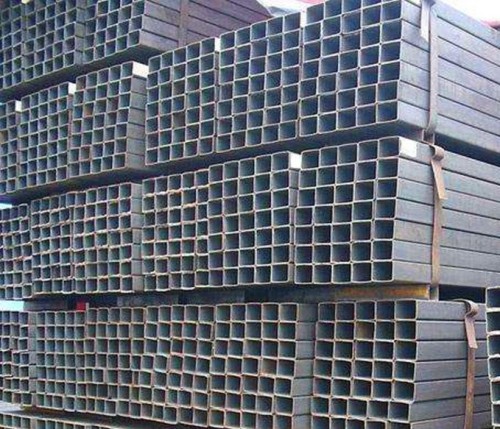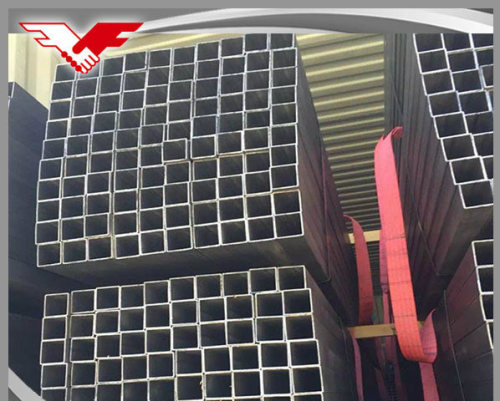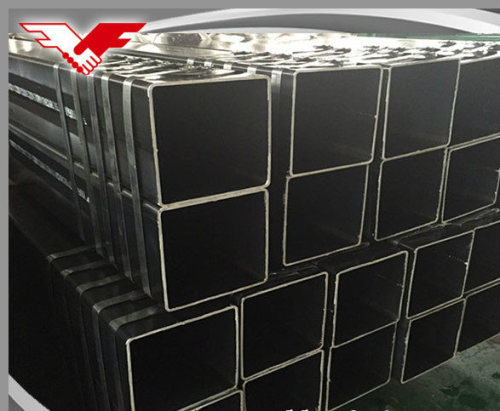 Premium Quality Steel Structural Tianjin Youfa Brand Welded Rectangular and Square Pipe Tube
Description
premium quality steel structural Tianjin Youfa Brand Welded rectangular and Square pipe



Size
:
Square pipe: 10x10 - 500x500mm
Rectangular pipe: 10x20 - 400x600mm
Wall Thickness: 0.6-20mm
Length: 1-12m according to customers' requirements
Zinc coating: 210-600g/m² standard
Type: welded pipe/seamless pipe/cold drawn seamless tube
Technique: electronic resistance welded (ERW)
HS code: 7306610000

Standards:
ASTM A53, BS1387, DIN2440
SGS, ASTM-A53A, BS1387-1985
GB/T3091-2001, GB/T8162, GB/T8163:10#, 20#, 35#, 45#
16MN(Q345B)GR. A, GR. B, GR. C
ASTM A106 GR. A, GR. B, GR. C
API 5L A B X42, X46, X52, X60, X65, X70, X80
Certificates: API 5L, API 5CT, ISO, CE
Material
Q195→grade B, SS330, SPHC, S185
Q215→grade C, CS Type B, SS330, SPHC
Q235→grade D, SS400, S235JR, S235JO, S235J2
Surface treatment:
1) Bared
2) Black painted (varnish coating)
3) Galvanized
4) With oiled
5) As per request
Remarks:
1) Payment term: T/T, L/C
2) Trade terms: FOB/CFR/CIF
3) Minimum quantity of order: 10MT
4) Delivery period: 10 to 30 days
Section shape: round/square/rectangular
Object classification: decorative square tube, square tube machine tools, industrial machinery square pipe, chemical pipe, steel square tube, square tube shipbuilding, automotive square tube, square tube steel beams, special purpose square tube
End finish:
Plain/plastic caps, punching, galvanized steel pipes
End protector:
1) Plastic pipe cap
2) Iron protector
3) As per request
Properties of products: hot galvanized square tube has good strength, toughness, ductility and welding process performance and have good ductility, its alloy layer and the steel base firmly attached, so hot galvanized square tube can be cold-rolled, brushed, bending and other forming without damaging
Usage:
Steel construction, mechanical, manufacturing, construction, automobile manufacturing, shipbuilding, electricity and more
Tianjin Youfa brand S235jr grade Square and Rectangular Tube
Commodity
Youfa black/galvanized square steel tube pipie
Size
10x10--500x500mm
20x40--400x600mm
Wall thickness
0.7-20mm
Length
5.8m/6m or based on your request
Standard
ASTM A500 and so on (the Chinese material can be Q195,Q235Q345)
Surface
Black, or Galvanized and Oiled to prevent the rust
End finish
Plain end
Usage
construction, building material
Packing
In bundles, packed in woven bag or as your request.
Shipment
by bulk or load into 20ft / 40ft containers
Delivery time
Within 20days or as your request
Payment Terms
T/T or L/C at sight
YOUFA steel pipe group attend the exhibition:
About US:
Tianjin YOUFA were founded on July 1st,2000, besides headquartering in Tianjin, currently we have 11 subsidiariesand branchs in Tangshan, Handan, and Shanxi. They are totally 9000 employees, In addition 64 ERW Steel Pipe production line, 42 Hot dipped galvanized steel pipe production line, 33 square and rectangular praoduction lines, 15 galvanized square and rectangular praoduction lines, 9 SSAW steel pipe production line, 3 National accredited Laboratory and 1 Tianjin government accreditedbusiness technology center, in 2019, we had produced all kinds of steel pipes 16 million tons, realizing export being USD 0.16 billion. Our steel pipes production and sale AT NO.1 in nine consecutive years.
Why Choose US:
We are the Biggest steel pipe manufacturer in China. the most reliable steel pipe supplier in China.
And we have rich experience in handling order for heavy buyers with professional process.
Stable raw material purcahsing.
Favorable orders follow-up management.
Laudable Lead-time & Shipment Control.
Traceable quality evaluation.
Flexible payment terms.
If you are Interest, Send me the inquiry here!